Greetings everyone. My name's Tom Strong and I'm excited to be part of the 6th district Indivisible group.
My wife and I moved back to Atlanta a little over a year ago after more than a decade away, including stints in Arizona and Northern Virginia
. 
Although I've been
politically
active before, it has been a long time, over 15 years, since I've done anything more than vote
. But the changes we've seen happening in our world convinced me I needed to get more involved.
So far, urgent necessity has been the driving force behind Indivisible groups around the country
.
Given the bad new policies the Trump administration announces every day, most of our actions will continue to be urgent
. But we can't afford to only react to what the administration does – we also need to be proactive.
Which means we need to consider longer-term strategy even as we resist the latest outrage
.
One of the most important challenges we'll have to face here in the 6th district is the special Congressional election here
.
 With Tom Price's confirmation to HHS now looking likely (alas), we will
probably
face such an election later this year
. That raises the question: can we flip the seat?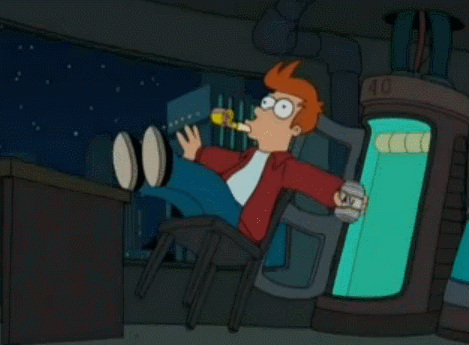 Two factors help explain why it's difficult to forecast: Special elections normally produce low voter turnout, and each of the candidates will be on the same ballot regardless of party affiliation. A runoff between the two top vote-getters seems all but guaranteed.

The cost could be astronomical as well, taking place in one of the most expensive television markets in the nation. While some Georgia congressional campaigns hardly muster seven-figure expenses, this race could be one of the costliest special elections in state history. Already, candidates are raising cash or making bold promises to supporters about how deep they're willing to dig into their own wallets.

On paper, the race should be the GOP's to lose. Price won a commanding victory for another two-year term in November with about 62 percent of the vote. But Hillary Clinton came within a whisker of winning the district, and Democrats hope they can consolidate behind a single candidate to land a spot in the runoff.

There's no clear front-runner, but a December poll by Rountree's Landmark/Rosetta Stone firm showed former Georgia Secretary of State Karen Handel in the lead with about 20 percent of the vote. More than half of the electorate was undecided — a sign of how wide open this race is.
It's hard to overstate how important this special election could be.
If we are to curtail the rising forces of bigotry and authoritarianism in this country, we need to create a real check on the Trump administration
. The fastest path to doing that is to flip the House of Representatives in 2018. But doing so is not going to be easy.
Thanks to gerrymandering and geographical dispersion of voters by party, the GOP has a big national advantage in House elections
.
The helpful website
SwingLeft
estimates there are only 52 "swing districts," which they define as having a margin of 15% or less in the last election
. We need to flip or hold 41 of those to turn over the House.
That's where our district comes in.
The 6th is not considered a swing district – Price won it by over 20% in the last election, and Republicans have held this house seat for over 3 decades
. In recent years, the Democratic Party hasn't bothered to contest our district at all.
But for the reasons the AJC mentions, we can win this election – and if we succeed, it could energize progressives and moderates all over the country
.
And despite the challenge, there's good reasons to be optimistic that we can swing the 6th.
First, as the AJC notes, Hillary Clinton only lost the district by 2 points according to Daily Kos analysis of the district results
. She also
won Cobb County
outright, whose eastern segment comprises a big chunk of the 6th [ADDENDUM: As reader Jackie Adair notes, although Clinton won Cobb County,
she lost the eastern precincts
that are part of the 6th).
Since Cobb is well known as one of Atlanta's most conservative suburbs, such a victory is a sign that many Republican voters were unhappy with Trump
.
They're
probably
 even more unhappy with him now. Trump's early moves have been
far from popular
. And since Price is now tied to him, voter sympathies could continue to move in the right direction.
Furthermore, political science has shown midterm and special elections usually favor the party that does not hold the presidency
.
The fast-growing Indivisible movement, as well as surging interest in local progressive politics, gives us a great volunteer base to get out the vote
.
Finally, candidate recruitment and support on the Democratic side has historically been a big problem here. The national party has long neglected the 6th, and the candidates who have run here have been under-resourced as a result. Thankfully, that seems to be changing quickly now. There are three solid Democratic candidates already running: former state Representative
Sally Harrell
, former state Senator
Ron Slotin
, and anti-corruption filmmaker and former congressional aide
Jon Ossoff
. If one of them, or a truly anti-Trump Independent, can make it into a runoff, we'll have a real chance to flip the seat.
What will matter is whether we can coalesce around the best candidate, and then do everything we can to help that person win
. In my next blog post, I will take a closer look at the prospective candidates. In the interim, I would welcome comments and thoughts on how we should start working towards flipping the district.